Clara Cummins

Manual Lymphatic Drainage TherapistReflexologist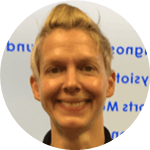 Having been a competitive swimmer and worked in office environments over a number of years and industries I have seen how stress, strain, illness and injuries affect our everyday life.
I understand the importance of looking after ourselves in an entirety and I am motivated to work with my Clients to encourage them to improve their health and overall wellbeing through complementary therapies.
As a holistic therapist, I wish to promote and share the benefits of the newer therapeutic and medical practice of MLD & CDT (manual lymphatic drainage and combined decongestive therapy) and the traditional practice of Reflexology.
Dr Vodder Schule
Therapy II & III – Manual lymphatic drainage and combined decongestive therapy
Therapy 1 – Manual lymphatic drainage
Basic Body – Manual lymphatic drainage
Other relevant courses
Aneid UK Limited - Medical Taping Concept, Lymphatic Drainage Course
MHFA - Attendance to MHFA Standard Course
Sage & Thyme - Attendance to Sage and Thyme Course
One Day Courses - Training course in Face reflexology
One Day Courses - Training course in Hand reflexology
School of Natural Therapies
ITEC Level 3(Merit) – Reflexology
ITEC Level 3(Merit) – Anatomy, Physiology and Pathology