Nikki Peacock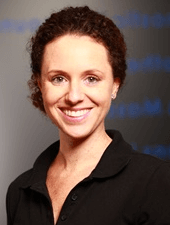 Physiotherapist | Pilates & Reformer Instructor

Bsc.Physiotherapy.Hons

Nikki graduated with a B.Sc. (Hons) in Physiotherapy from the University of Cape Town in 2003 with distinction and the medal for the highest clinical achievement in her final year. She immediately followed her passion for sports and rehabilitation and began working and traveling with various Rugby, Athletics and Gymnastics teams to national and international events. Through personal injury, Nikki also developed a keen interest in Neurology and assisted in the opening of the first Neurological Rehab unit of its kind in the NW of South Africa.
After moving to London in 2006, Nikki began her Pilates training through APPI and worked at the APPI Wimbledon Clinic for over 8 years. She also spent 2 seasons as Senior Physiotherapist for the Harlequins RFL as well as working with the English National Ballet School. As a gymnast from the age of 3, she spent many hours in Consultants' and Physiotherapists' rooms! This has fuelled an interest in the treatment of a range of injuries and conditions, including hypermobility, spinal injuries, complex chronic conditions and sporting injuries.
After launching the first APPI Pilates course in Turkey in 2010, Nikki has continued to present a range of Pilates courses in the UK and internationally. She is fully trained, certified and highly experienced in both matwork and equipment Pilates. She is always encouraged by the great benefits of combining Physiotherapy and Pilates and passionate about teaching these concepts to others. Nikki is also trained in Dry Needling and specific Pilates training for Footballers and Dancers.
Nikki loves scuba diving and exploring as much of the world as possible! Her latest passion is being a mum and the rollercoaster ride that goes along with it!