Pilates Instructor
Category: Private Work
Closing Date for applications: ACCEPTING APPLICATIONS NOW
Position Type: Permanent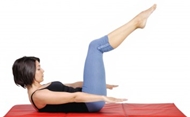 APPI Pilates Instructors required to take over established morning and evening Pilates classes
Southfields Physiotherapy is a growing and vibrant private multi-disciplinary clinic in the heart of Southfields, South West London. We have a small, private, self-contained Pilates studio where we deliver Pilates classes for up to 8 people.
Classes run throughout the week in the mornings and the evenings as well as on Saturdays. Classes are open to patients and non-patients so may be referred via the clinic for ongoing management of chronic conditions, or simply to enjoy the positive health benefits of Pilates. All participants undergo an initial assessment with one of our Chartered Physiotherapists prior to starting classes with us and we strive for consistency where a pre-booked group of participants attend the same class each week with the same instructor.
We are looking for passionate and committed APPI Pilates instructors to join our team. We currently require an instructor for our 7:30 pm and 8:30 pm Thursday night classes. From June we require instructors for our 7:30 pm and 8:30 pm Wednesday classes and our three Friday morning classes (8 am, 9:30 and 10:30 am). We offer good remuneration.
Please send your CV and expression of interest to This email address is being protected from spambots. You need JavaScript enabled to view it. if you would like to join our team.